Latest News
12/08/2022
If you're looking for a 3D printable shipping container transport, with cab and trailer, which you can use either as a vehicle or as terrain in your sci-fi, cyberpunk, grimdark & wasteland 28mm - 35mm tabletop wargames & RPGs, but missed the A.R.C. Container Transport Kickstarter campaign, late pledges are now available on MyMiniFactory.
---
10/08/2022
Arctanis Games is participating in this year's MyMiniFactory summer sale.
Until the end of August 2022, use the code ARCTANIS2022SMR to get 30% off all items in the Arctanis Games MyMiniFactory Store including 3D printable barrels, crates, initiative trackers, spell templates and a dice tray.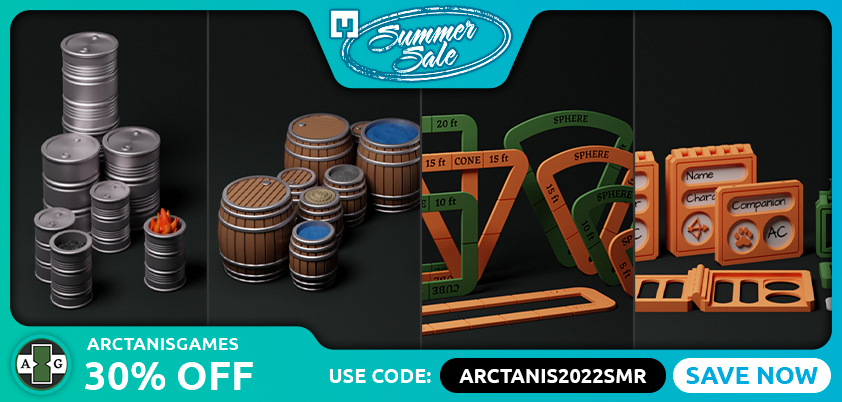 Campaigns