Latest News
22/11/2023
Following on from The Tower, the second Zone Arctanis set, The Generator, is now available to buy on MyMiniFactory. Like the previous set, it's inspired by classic card and plastic terrain from the 1990s.
The Generator is a set of industrial cyberpunk sci-fi terrain, ideal for 28mm - 35mm wargames and skirmish games, featuring four different hexagonal / wedge shaped platforms, which can be supported by a selection of bulkheads to create a variety of different multi-level structures.
The set can be assembled in a variety of ways, with and without the central core, and parts can be magnetized for flexibility. It's designed for support-free printing on FDM printers and multi-part components are included for small printers. Two types of walkways are also included to allow platforms to be connected.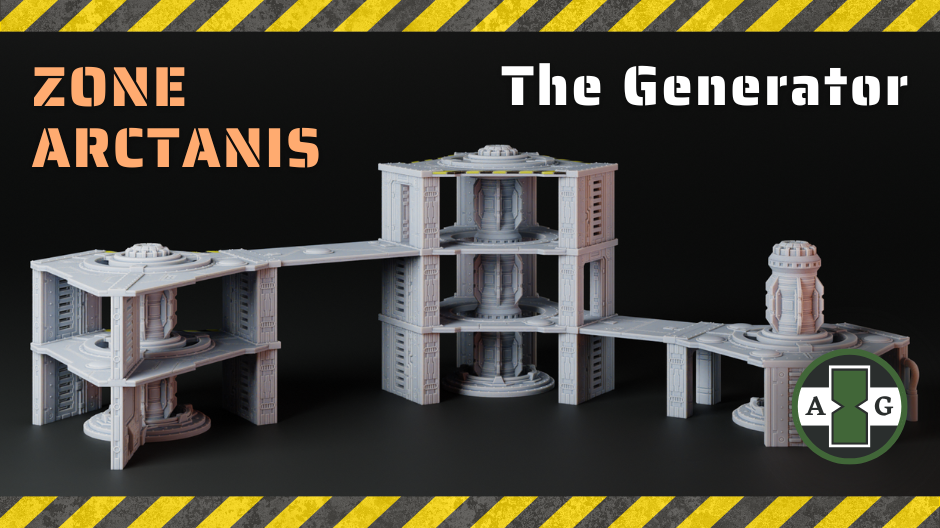 Campaigns