Latest News
01/11/2022
The third campaign in the Arctanis Games A.R.C. range, A.R.C. Container Market is now live on Kickstarter.
This campaign includes 3D printable shipping containers converted for specific market trader purposes, each with their own detailed interiors and accessories, allowing you to create a shipping container themed market for your sci-fi, cyberpunk, grimdark & post-apocalyptic 28 mm - 35 mm tabletop wargames and RPGs.
Initially the campaign will include three market containers: a bar with bottle crates and distillery, a weapons store with ammo crates and torpedo racks, and a salvage merchant with cable drums and skips. With enough support, six additional market containers will also be added to the campaign.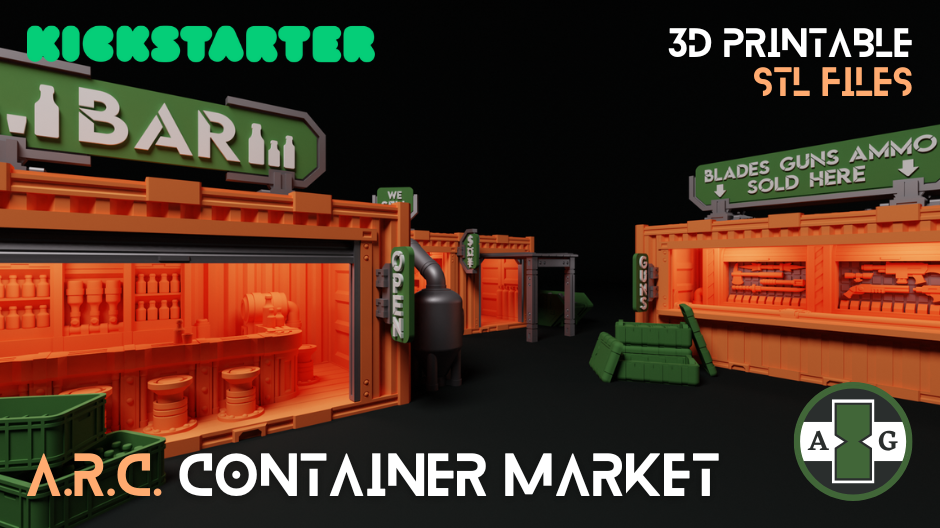 Campaigns